Attorneys St Louis – law firm offering professional & reliable legal advice. Specializing in Divorce Law, Family Law, Bankruptcy Law & Criminal Law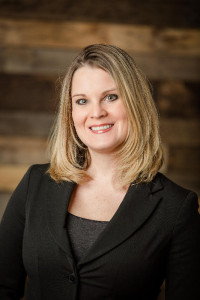 Attorneys St Louis – The Lipowicz Law Firm offers affordable legal advice/representation to the St Louis metro area.  We offer a multitude of professional legal services at affordable rates.  We are a dedicated St. Louis County divorce lawyer, criminal lawyer, bankruptcy lawyer, personal injury lawyer, corporate lawyer, estate planning lawyer, and a criminal lawyer that also offers legal research, legal writing to outside law firms.
Our legal counsel is unique by the fact that you don't work with a secretary, you work with your attorneys directly. When you call, you will call their personal mobile phone and they answer it themselves.  Our legal advice is prudent, responsible, reliable, and most of all, affordable.  We represent you with compassion, empathy, and a strong loyalty to resolve your legal issues.  
Maria Lipowicz is licensed in Missouri, therefore, we represent clients in Ballwin, Wildwood, Chesterfield, Manchester, Ellisville, Kirkwood, Webster Groves, Creve Coeur, Ladue, Town and Country, Des Peres, Maryland Heights, Bridgeton, Benton, Eureka, St. Charles, St Peters, O'Fallon, Wentzville and throughout St. Louis County, Jefferson County, Franklin County, Warren County, St. Charles County.  In other words, Marie Lipowicz practices law in all counties in the greater St. Louis area.  
We lead our clients with strong and effective legal representation while maintaining integrity in what appears to be impossible situations.  It is our job to make certain that they work out.  Caring for a family during the transition of a divorce can be an overwhelming amount of responsibility and emotionally draining and it can have a serious emotional impact.  Our legal representation and expertise will help to resolve your situation in a professional timely manner to relieve you of that stress.  
Personal and Compassionate St Louis Family Law Representation
The Lipowicz Law Firm takes pride in our personal touch and services including, but not limited to:
Bankruptcy
Criminal Law including possession, first-time DUI, shoplifting/theft, assault, misdemeanors, paraphernalia, and trespassing.  
Legal Research
Legal Writing
Litigation
Garnishment
Modification of Judgement
Incorporation Services
Wills & Trusts
And much more!
Choosing a lawyer is a serious decision.  You need the best legal representation available.  We can provide that to you.  More importantly, we offer compassion, dedication, and loyalty.  Our clients are our assets. 
A St Louis lawyer offering personal touch & communication.  Custody, Garnishment, Personal Injury, Wills & Trusts, and more.  We guarantee to offer a personal touch that you will not experience anyplace else.  No secretary, no staff, when you call, you call my mobile number and I will personally handle your legal representation. 
Call (314) 718-3252 for more information or to make an appointment for legal representation.  The first consultation is FREE and offered over the phone.
Had some very difficult cases come up and Marie took very good care of me and had the best outcomes for me and winning my case!! Couldn't ask for a better lawyer she was there to answer all my question and some and I highly recommend her definitely won't be disappointed!!! Definitely will be using her again in the future!!!! Thanks for such a great experience
Dillion Dawson
September 19, 2021
Attn: any bad reviews of me are written by people who either owed (and likely still owe) me money or people who refused to follow my advice and ruined their own case. So yeah, lies from sad, bitter people.
Marie Lipowicz
August 21, 2021
Marie is a rockstar! I highly recommend that anyone looking for an attorney give her a call, she flat out gets it done.
Corey Lunsford
April 7, 2020
Great lawyer!!
Andrea Speth
July 6, 2019
Amazing attorney!!! Definitely would use her again and again! She is always available when you need her no matter the time of day. My experience with my divorce was not the most enjoyable thing to go through but having her as my attorney made it alot less stressful and I didn't have to worry about getting the run around from her. She is very patient and gets things done quickly! I would certainly recommend her to anyone needing an attorney without second thought!! Thank you very much for all your hard work and dedication to my case! 😁
Allison Carson
April 10, 2019
Awesome lawyer. I tried 4 other lawyers prior to her in an attempt to resolve my bitter child custody dispute. She was the only lawyer that successfully resolved my 8 year long child custody battle. She fights like a "She-Wolf" and clearly wants her clients to win. From the moment I hired her, I had no doubt that she was on my side. I also hired her to resolve disputes with my creditors and she delivered more than I had hoped for. Very satisfied with her services.
Gideon Wilson
May 16, 2018
Michelle B
September 30, 2017
Facebook  |  WordPress Blog  |  Twitter  |  Tumblr  |  Linkedin  |  Yelp
The website is hosted, designed, and optimized by WebTech Group.